These are some things I picked up at macys
Estée Lauder Holiday Signature
Eyeshadow Quad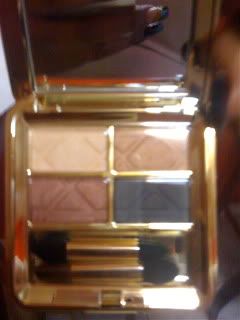 Shade: Gold Opulence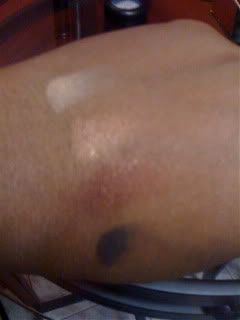 I loved this one they had three others witch ima go back for you can where these colors Day or night thats why I loved this collection.
Magic Mirth and Mischief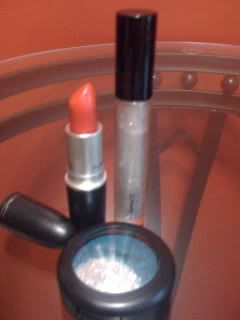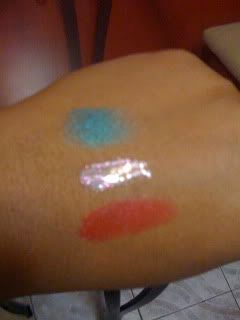 First Turquoise color is the Mineralize Eye Shadow in shade Blue Sorcery & some chunky silver witch I didnt show. Next is the Dazzleglass color She-Zam Next is the lipstick color Utter Fun. Now I was not going to mac for anything in this holiday collection but when I saw these three things it blew my mind. The lipstick in Utter fun im going back for another I love this pink to DEATH ,and also the Dazzleglass in she-zam. so injoy ladies.